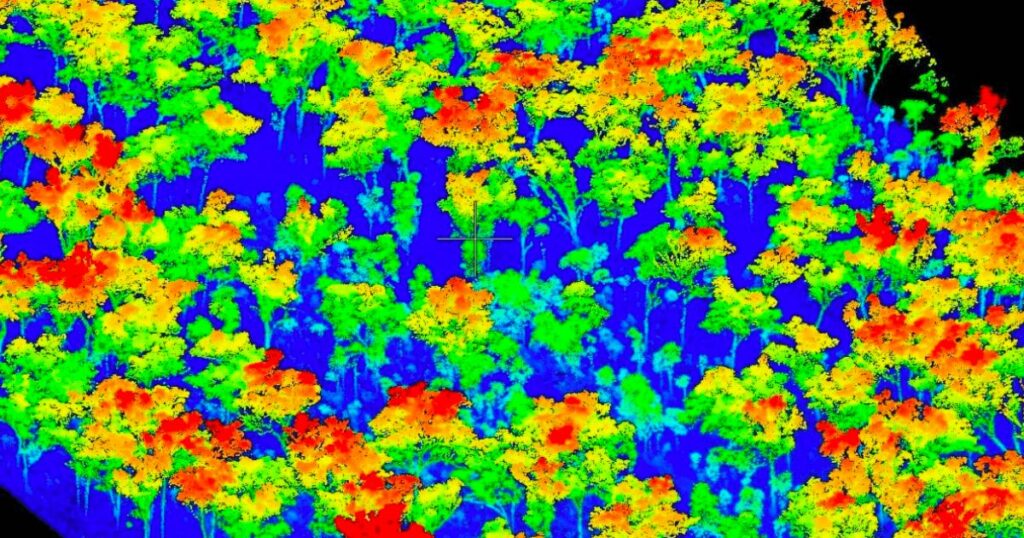 According to studies, the LiDAR mapping market will surpass USD 4 billion by 2026. The growing pursuit for better catastrophe mitigation systems in Asian economies such as India and Japan is driving the LiDAR expansion in the Asia Pacific. The topographic data from the tools is applied to construct methods to save people's lives, particularly in disaster-prone areas. This reliable data allows the disaster relief team to function efficiently in life-threatening conditions.
Another element driving demand is that governments worldwide are utilizing this technology in their efforts to discover new sources of energy! Similarly, several heavy industrial enterprises are adopting LiDAR mapping to observe their plants to ensure their assets' and machinery's security and structural safety.
The usage of LiDAR in construction and surveying is also expected to increase, as such geo-mapping techniques are essential in sustainable city planning! LiDAR-equipped drones or UAVs considerably reduce the danger of personnel loss in undesirable locations and operational costs.
Another intriguing application of LiDAR is in the automotive industry. Mobile scanning systems are being used by firms that manufacture cars with Advanced Driver Assistance Systems and self-driving cars. Land scanners are mounted on vehicles to collect data around the vehicle. This information assists the AI in making appropriate decisions in specific situations, such as sidestepping collisions with other vehicles or pedestrians.
Automobile companies are implementing this technology for autonomous vehicles, which is likely to increase sales, subsequently positively impacting the LiDAR market.
Firms designing and producing Lidar devices primarily focus on developing less expensive yet sophisticated and reliable sensors and instruments to meet the demand in various developing countries worldwide. And this is where Marvel Geospatial Solutions comes in.
We are dedicated to offering products and services that are sophisticated and value-driven. With a commendable presence in India, the Middle East, Australia, and the US, we are one of the few companies that offer premium services to numerous industries, including but not limited to mining, oil and gas, construction, aviation, and many more.