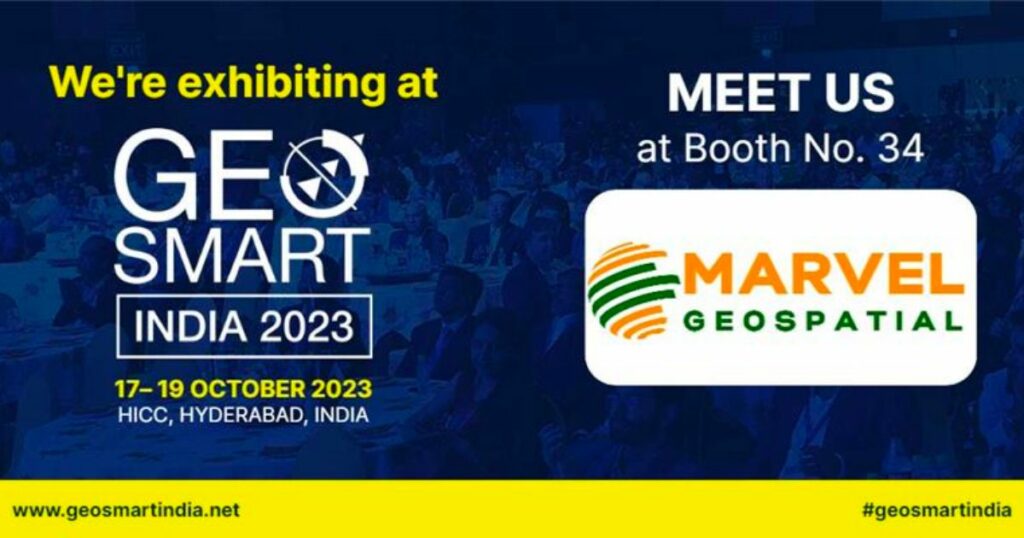 Marvel Geospatial is excited to announce its participation in GeoSmart India 2023, the largest geospatial industry event in India, as Exhibitor. The conference will be held on 17-19 October, 2023 at Hyderabad International Convention Centre, India. Our visitors can meet us at Stall Number 34.    
Marvel Geospatial will showcase its business-ready geospatial solutions through its suite of services and products including surveying and mapping, photogrammetry, LiDAR services (aerial, terrestrial, mobile), geospatial data processing, BIM, GIS, and digital twins. The company is also the distributor for Synspective satellite imagery solutions in India.    
The company's custom solutions support a range of sectors, including transport infrastructure, smart cities, mining, renewable energy, water resources, mapping and land information, utilities, disaster management, security and safety, and forestry. 
Marvel Geospatial is a registered drone manufacturer with the Government of India. The company will showcase its range of drones at the conference. It will also showcase its anti-drone systems to counter rogue drone threats.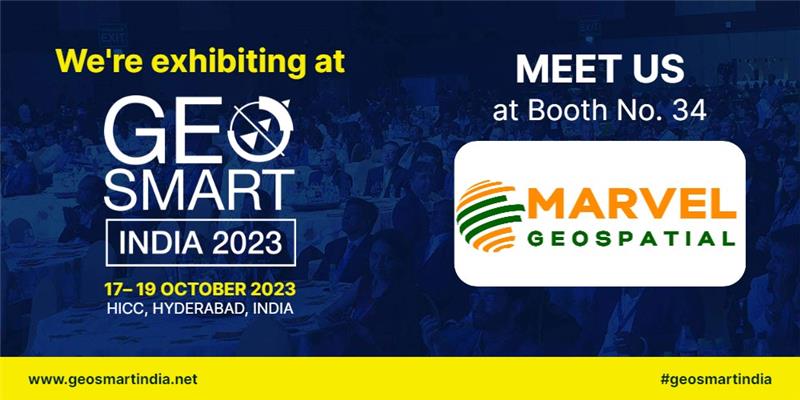 GeoSmart India, produced by Geospatial World (GW), is the leading platform for technology convergence and is supported by organizations representing the geospatial community globally including industry, public policy, civil society, end user communities, and multilateral organizations, fostering collaboration, knowledge exchange, and staying ahead of industry trends.
The conference vision is to strengthen India's ambition towards a Successful Trillion-Dollar Economy. GeoSmart India 2023 theme is 'Geospatial Infrastructure and Digital Twin: Powering National Economy." Investing in robust geospatial infrastructure and leveraging digital twin technology can unlock a treasure trove of insights into our natural resources, infrastructure, and human activities. These insights will enable informed decision-making, prioritizing sustainable development, optimizing resource allocation, and driving unprecedented economic growth. 
Media Contact