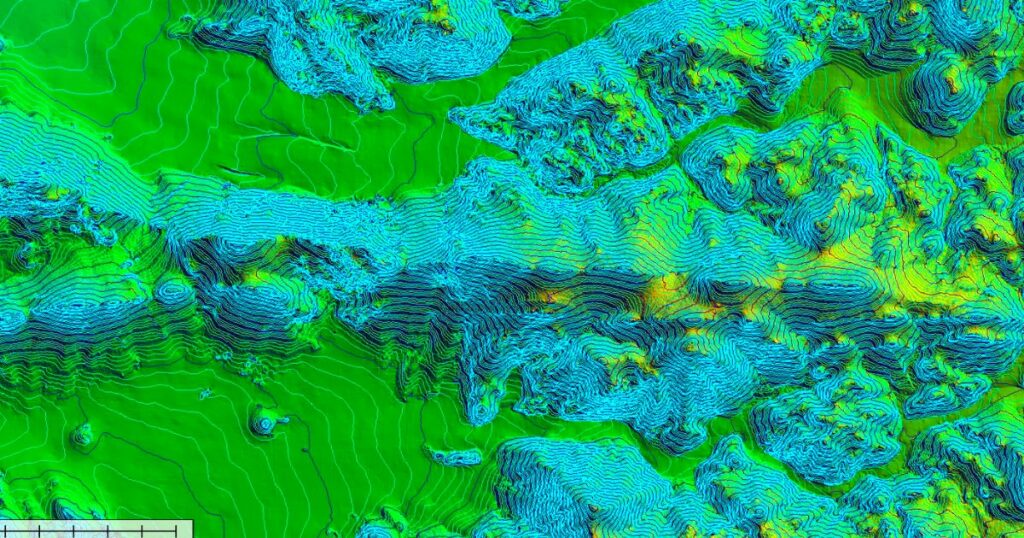 Creating topographic maps was a hectic job a few decades back. Thanks to technological advancements, generating a map has become easier than ever. Until a few years ago, drones were perceived as some type of advanced device only to which the military and a select few organizations had access. Now, these UAVs (Unmanned Aerial Vehicles) are used by companies and people who have acquired a license to use them.
Surveyors nowadays use GPS technology to collect precise measurements in the field with their on-site workers. Crewed aircraft are used in a variety of situations and locations as well. However, drones are not a total replacement for traditional methods, but having numerous options makes it easier to collect data from various places and circumstances.
How Drones Simplify Topographic Mapping?
Companies can now hire drone operators who have received certification. This saves time and work by reducing the need to measure the specific location physically. The surveyors use the data obtained by the drone in conjunction with the ground team. Aerial mapping is also helpful for environmental assessments before development and for mapping existing buildings.
Land Comparison And Estimation
The aerial footage will give high-resolution and detailed images of the land. This will help the firm set up surveillance to analyze the changes in the landscapes and structures, simultaneously reducing overall cost.
This helps compare the land to see the variations that happened over several months or years.
Land Measurement
Topographic maps created from the drone's photos and videos make it easier to estimate the area precisely. Drones could also be used for significant land projects such as environmental monitoring, mining, and resource exploration, as well as powerline inspections and construction.
Marvel offers various drone and UAV services for low elevation photogrammetry that generates high definition and ultra-realistic 3D models of the data captured.