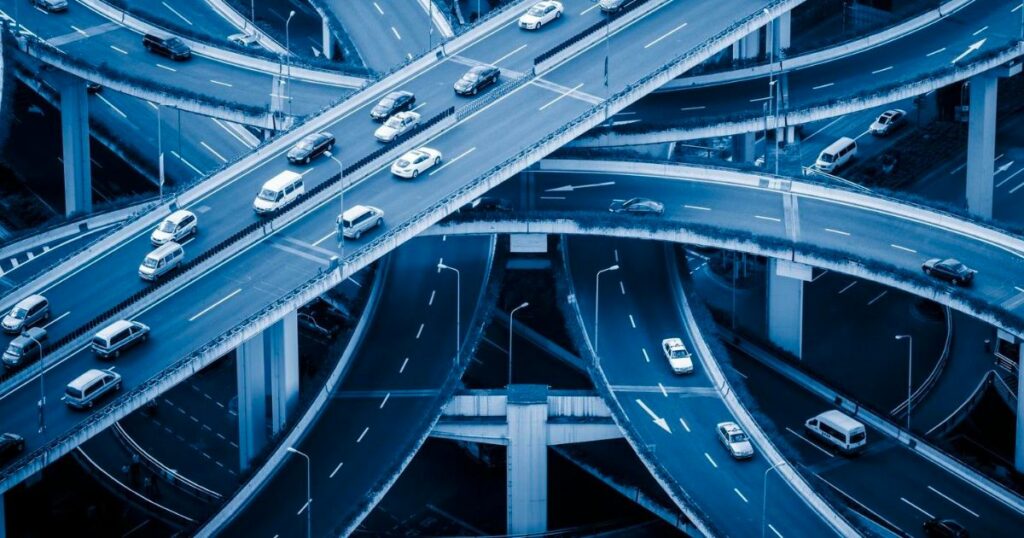 Project
National Highways Authority of India, under the Ministry of Roads, Transport and Highways, Government of India, is responsible for development, maintenance and management of highways in India. It is currently responsible for Bharatmala Pariyojna, the flagship national infrastructure program for the country. The project aims to bridge critical infrastructure gaps to optimize freight and passenger movement across the country through development of economic corridors and other important routes, connecting roads.
The first phase of the project is estimated at INR 5,35,000 crore, with construction of nearly 34,800 km of roads.
Challenge
With their large spread and magnitude, highway projects traditionally face considerable bottlenecks in successful project execution, including inferior work quality, poor services by concessionaires, encroachments, stalled work and delays in work completion, ineffective resource management resulting in cost overruns, and a host of miscellaneous on-site situations.
With the Bharatmala Pariyojna project, the ministry is committed to delivering high quality roads within the tight time frames as identified. This requires significant scaling up of the traditional practices and incorporating cutting-edge mechanisms to ensure the required objectives.
Solution
Effective monitoring at all stages of the project through advanced technologies has been identified as the most powerful tool to address the most common challenges and keep the projects on track.
Recognizing this, NHAI has mandated video recording of national highway projects to record project progress using drones till the completion of construction for strict monitoring of works.
NHAI has empanelled Marvel Geospatial, for three years from 2021 to 2023, for drone-based monitoring in Zones 3 and Zone 5 out of total five zones comprising the Bharatmala project work allocation. These zones cover the states of Tamilnadu, Karnataka, Maharashtra, Kerala, Andhra Pradesh, Goa, Daman Diu and Pondicherry.
Marvel Geospatial is facilitating pre-construction monitoring for greenfield projects; under construction projects; operations and maintenance of the existing highways.
To meet the objectives, Marvel Geospatial is undertaking arial videography, ortho imaging, arial mapping, land audit, structural inspections, 3D land mapping including digital elevation models, contour lines and terrain profiles using drones on national highway projects and operations on national highways and toll plazas. The technology intervention by Marvel Geospatial helped monitor difficult geographies in these zones including restricted zones, airport zones, and inaccessible routes. Marvel Geospatial has already covered monitoring for 31,316 km.
Marvel Geospatial has produced and submitted 4K videos captured using drones incorporated with timestamps, location longitude, latitude and dynamic chainage and with all structure information. The data is uploaded on the NHAI Data Lake that can be accessed by all the concerned personnel, including the Honorable Minister who can personally track the progress.
Benefits
The drone-based monitoring has contributed significantly to the main objective of timely project completion and all issues are sorted out quickly.
As all the final monthly status videos are uploaded on NHAI Data lake portal, project directors can crosscheck the uploaded videos during monthly physical inspection, notify discrepancies between video and observation made by the supervising consultant. The concerned officers can resolve the issues by conducting joint site inspections. Based on videography submissions, NHAI can understand the complete project workflow, progress and also it helps for budget allocation for the contractors.
The drone footage can also be used for dispute resolution, during arbitrations and in case of court cases as these can be used as proof. It also helps quality checks on the workflow methods on monthly basis.
Using of drones throughout this construction project helps in cost cutting which even helps us to record all the activities, such as survey cost. This helps us in increasing the efficiency and as well as accuracy which is directly supporting by eliminating the disputes of a project at given point of time.
With the drone-based technology intervention, construction speed has increased drastically, upto five times for kilometre construction per day as compared to few years ago. Such technology-based progress has helped the Ministry consistently set new records in per day construction, while targeting greater efficiencies.