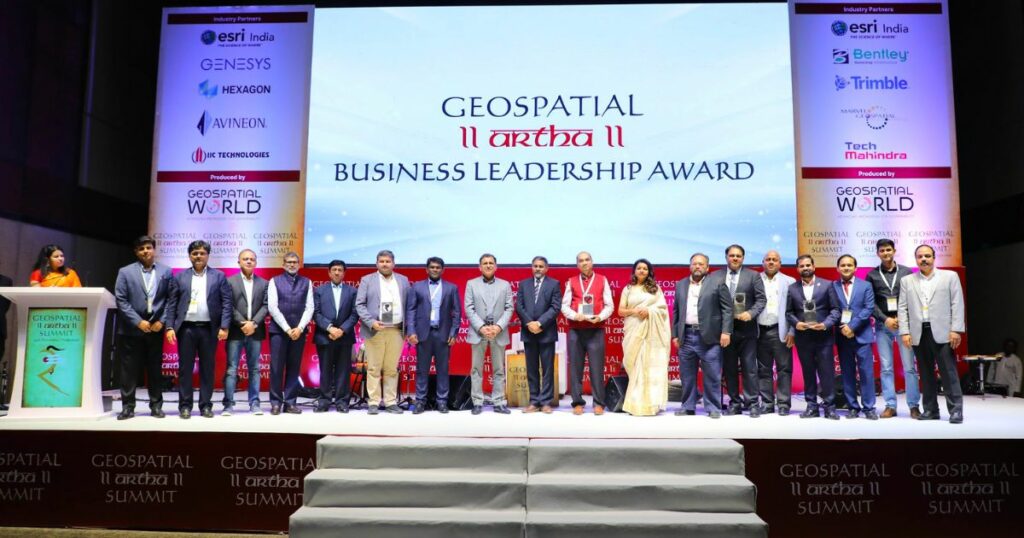 Marvel Geospatial Solutions, the geospatial technology company, is Industry Partner at Geospatial Artha Summit, India's biggest geospatial business event. The Summit is organized by Geospatial World, held today at Hyderabad International Convention Centre, preceding GeoSmart India 2022.
Geospatial industry is moving up the value chain and playing a critical role in national socio-economic transformation. According to the Geospatial Artha Report 2021 released by Geospatial World, by 2025, India's geospatial economy is estimated to be INR 52,760 crore, with employment in the sector rising to over 9,50,000 people and the economic impact on the country to be INR 2.63 lakh crore. With the changing geospatial industry landscape, the strategic policy initiatives, the focus on space infrastructure development, and the rapid pace with which the technology is advancing – there is an increasing opportunity for the geospatial, allied (4IR technologies) and the IT industry to collaborate and integrate data and solutions for efficient use of geospatial technologies for India's geospatial economy growth.
Geospatial Artha Summit facilitates interactions, market engagement, and collaborations among the leaders representing the gamut of Indian geospatial and allied technology industries and associated vertical industries.
About Marvel Geospatial
Marvel Geospatial supports development projects and business enterprises, through its high-quality geospatial data acquisition and management services. From data collection to processing, assessment and analysis through intelligent information systems, it provides turnkey solutions to the projects. The company serves stakeholders in India, Middle East, Europe, and North America through its offices in India, United Kingdom and United States.
Marvel Geospatial offers the full suite of geospatial solutions comprising services including surveying and data acquisition, GIS/CAD, photogrammetry, BIM (building information modelling), digital twins, and LiDAR services, and products including aerial and terrestrial LIDAR scanners, and SAR satellite imagery solutions. It is a registered drone manufacturer with the government of India, and provider of fully developed and deployment-ready, Made-in-India anti drone passive systems for sensitive installations / organizations.