Secure yourself and your assets from hostile drones with anti-drone passive systems to detect / intercept rogue UAVs. Our perimeter security against drones is a fully developed and deployment-ready network centric detection and jammer module system that features DDS based jammer signal generator. The system is easy to integrate with existing security apparatus, and features a dashboard for decision making.
Network centric detection and jammer modules
Integrates sentry posts for alert processing
GPS Jamming
Noise jamming
Battery operated
VSWR & over temperature protection
Each node covers upto 2 km with 60 degree sector
Ideal for: Security agencies, defence units, fire services, internal security / police, sensitive installations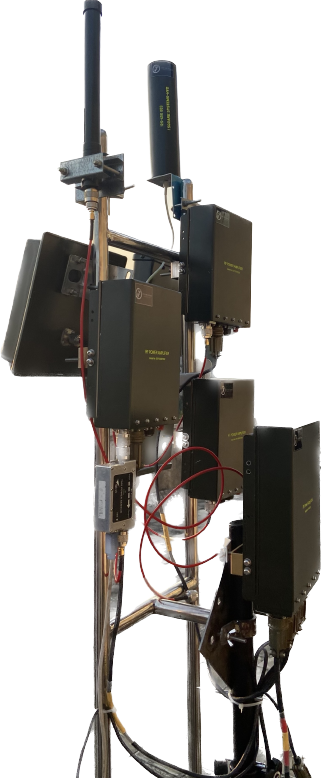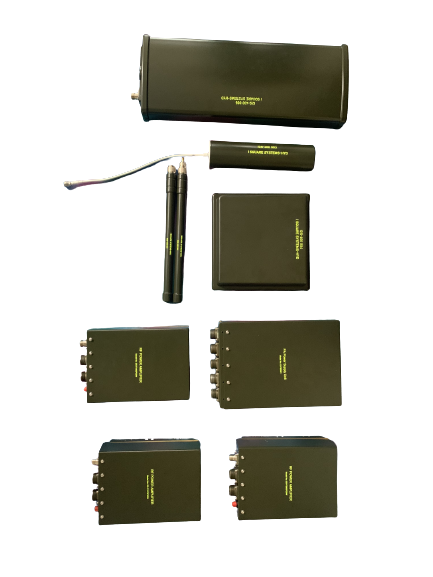 Command & control software:
1. Live coverage and alerts at C2
2. Automatic / manual engagement
3. Dashboard for health status of all nodes
Sentry post
1. Receives alerts from drone detection unit
2. Initiates jamming against GNSS drones
3. PoE powered
Comes with:
1. Power amplifier
2. 2.4 Hz Antenna
3. Power supply unit
4. 5.8 GHz and GPS antenna
Let us know your requirement.
Get in touch with us for:
Free product demo
Purchase Order
After-sales support