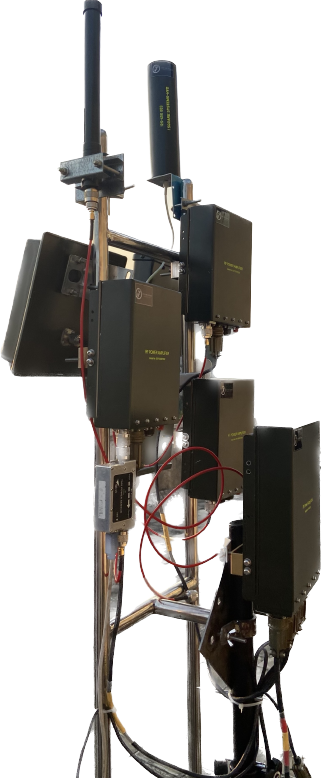 Marvel Geospatial Solutions, the geospatial technology company, has added ADS, its anti-drone system for perimeter security against drones, to its product portfolio. ADS is a network-centric detection and jammer module system that features DDS based jammer signal generator. Made in India, the system has been developed to counter threats posed to military and civilian security through rouge/hostile drones.
"Reduced costs, ease of use, and favorable policies have facilitated widespread drone applications for societal benefits. However, the versatility of the drones has also increased potential threats against security and safety. The rise in incidents of hostile drone use has been a growing concern for security agencies. These threats can be mitigated through the deployment of counter-drone systems in sensitive areas to detect and defend / disable against the intruding drones," said Raghu Boyapally, Founder and Chief Executive Officer, Marvel Geospatial Solutions.
The system is easy to integrate with existing perimeter security apparatus like CCTVs, vibration sensors, seismic sensors, thermal sensors etc. A single system can be deployed with omni antenna for small areas (vital points) for protection and privacy, multiple systems in series with directional antenna for greater coverage for big facilities (vital areas); and a combination of directional and omni systems for custom scenarios for better defence in depth.
The system comes with Command & Control software that features live coverage and alerts at C2; integrates Sentry posts for alert processing, receiving alerts from drone detection unit and initiating jamming against GNSS drones. It features a dashboard for decision making, and monitoring health status of all nodes.
The system is ideal for security agencies, defence units, fire services, internal security / police, and other sensitive installations. It is designed to serve the anti-drone security requirements of defence and paramilitary establishments; international borders; critical infrastructures such as airports, oil & gas, nuclear facilities; public institutions, monuments; VVIP areas like President, Prime Minister residences; Parliament etc.; and research & Development establishments, amongst others.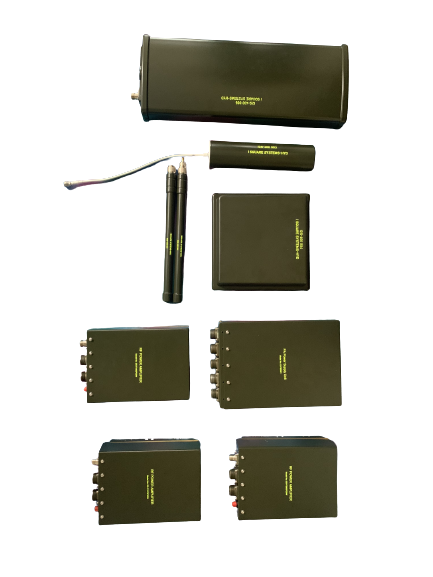 About Marvel Geospatial 
Geospatial technology company Marvel Geospatial supports development projects and business enterprises, through its high-quality geospatial data acquisition and management services. From data collection to processing, assessment and analysis through intelligent information systems, it provides turnkey solutions to the projects. The company serves stakeholders in India, Middle East, Europe, and North America through its offices in India, United Kingdom and United States.
Marvel Geospatial offers the full suite of geospatial solutions comprising services including surveying and data acquisition, GIS/CAD, photogrammetry, BIM (building information modelling), digital twins, and LiDAR services, and products including aerial and terrestrial LIDAR scanners, and SAR satellite imagery solutions. It is a registered drone manufacturer with the government of India, and provider of fully developed and deployment-ready, Made-in-India anti-drone passive systems for sensitive installations / organizations.
Contact